Her bikini dance on top of Mt Lomnický štít made her famous all around the world.
9 years after creating the Tatra version of Pharrell Williams' "Happy" music video, Michaela, its main figure showed up again on Mt Lomnický štít.
It has been an unbelievable period of 9 years since Pharrell Williams made the world go crazy with his "Happy" song. And it has been exactly 9 years since his challenge to people to make a music video and publish it on 20th March, the International Day of Happiness, got the dance video from the High Tatras to the top of the chart.
The whole project succeeded also thanks to the main video figure – Michaela, who decided to join the video shooting absolutely spontaneously.
I had a bikini photo shoot at that time and our marketing guys asked me to dance. I said yes and the video was born. It was only a month later that I realised how far it got,

remembered Miška.
The video was shot in beautiful weather and with epic views from the altitude of 2,634 metres.
When I was standing here wearing bikini and looked at the foothills, I wished all people around the world could feel the same freedom, happiness and stay above everything,

summed up Michaela.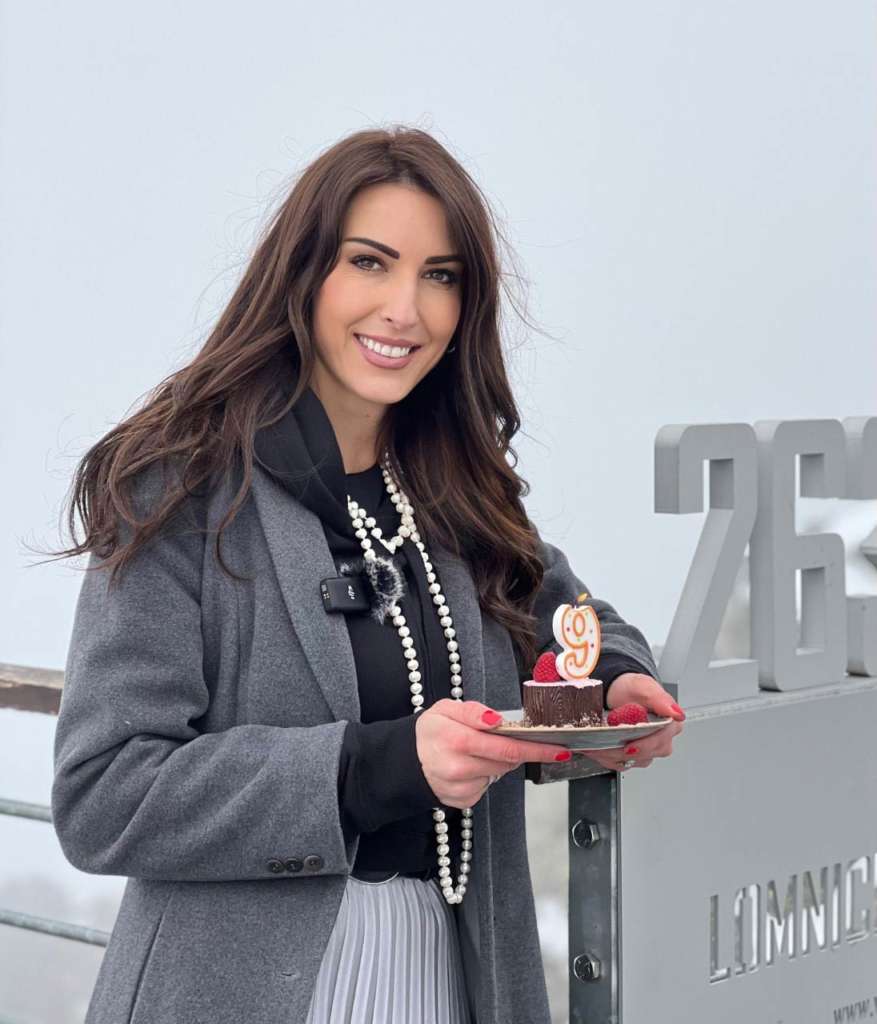 The music video was created by the mountain resort marketing team within 48 hours. "Our video was seen by a million of people in the course of the first month and has an unbelievable number of 7.4 million views today. It became the absolute world's number one as for this challenge," says Lukáš Brodanský, a mountain resort manager and the author of the video with a smile on his face.
Michaela, who was working as a masseuse in the FIS hotel when the music video was shot, is devoted to visual arts now. "I am painting these days. My paintings are specific, I focus on agates because I like working with stones. I do my best to give all my energy and happiness into my works so that they can have a positive effect on people," explained Miška modestly. Fans and owners of her paintings include e.g. Lucie Bílá or Vanessa-Mae.
In addition to the mega successful video, Miška still has the bikini, helmet and ski goggles to remind her of the exceptional video shooting on Mt Lomnický štít. And local people from the Tatras say this is good because the 10th anniversary is coming and they would like to celebrate it with something unique.