Read how to save money on your winter holiday in Austria and buy ski passes at the best prices.
Enjoy the most beautiful views of Innsbruck with us in the Muttereralm Innsbruck mountain resort. Today we will tell you how to save money when buying ski passes, where to stay on your skiing holiday and how to use Gopass advantages.
Transport
How to plan your journey to the Muttereralm resort? Innsbruck in Austria is 550 km away from Bratislava. There are several ways how to get there – by train, bus or car. If you choose the car, a motorway tax disc might save you time and guarantee more comfort while travelling. The car park in the Muttereralm Innsbruck resort is free of charge.
Ski passes
How to save when buying ski passes? Buying online on gopass.travel means paying the best price. Ski passes cost much more at ticket offices while online prices are much lower. The ski pass prices change based on the flexible pricing system. With the Gopass mobile app, best-price ski passes can be purchased anywhere, even on the way to cable cars. Premium Smart Season Pass holders don't pay for ski passes in the resort. They only need their Gopass cards.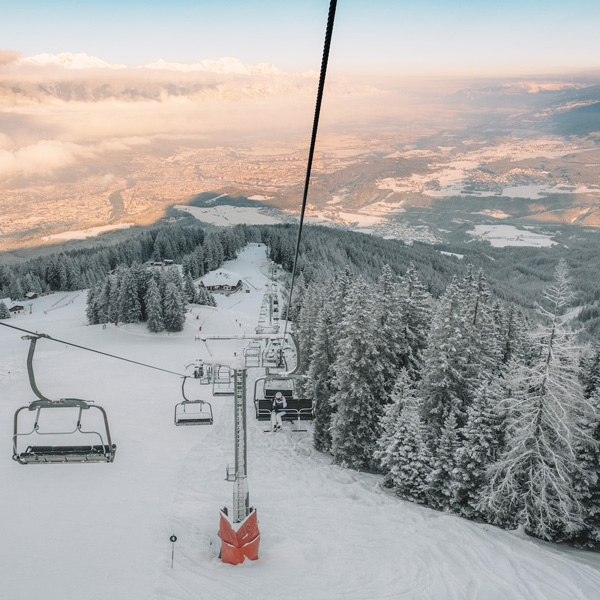 Snow conditions
The Muttereralm Innsbruck resort is a popular family destination mainly thanks to great conditions for all kinds of skiers. Snow is guaranteed by a modern snowmaking system which makes snow for all 15 km of pistes on cold winter nights. With the Gopass mobile app, one can check webcams anytime and anywhere and see which pistes and cable cars are open. The app informs about snow conditions, the weather and all updates and events in the resort.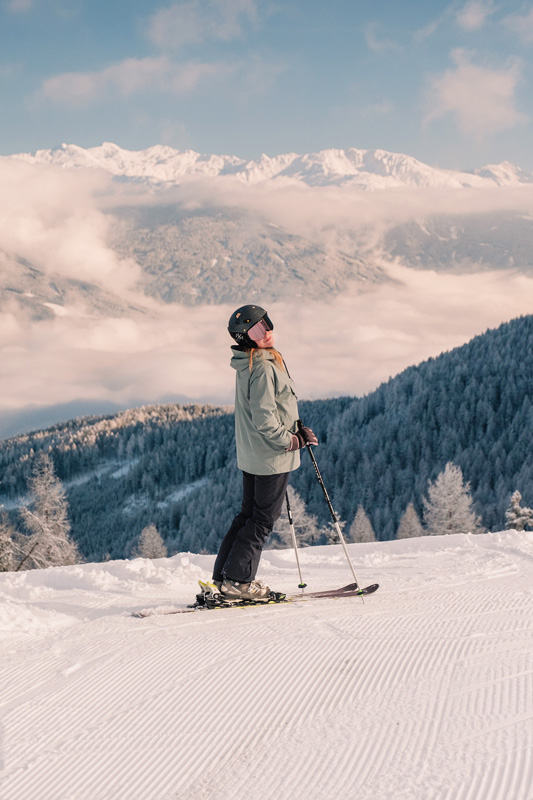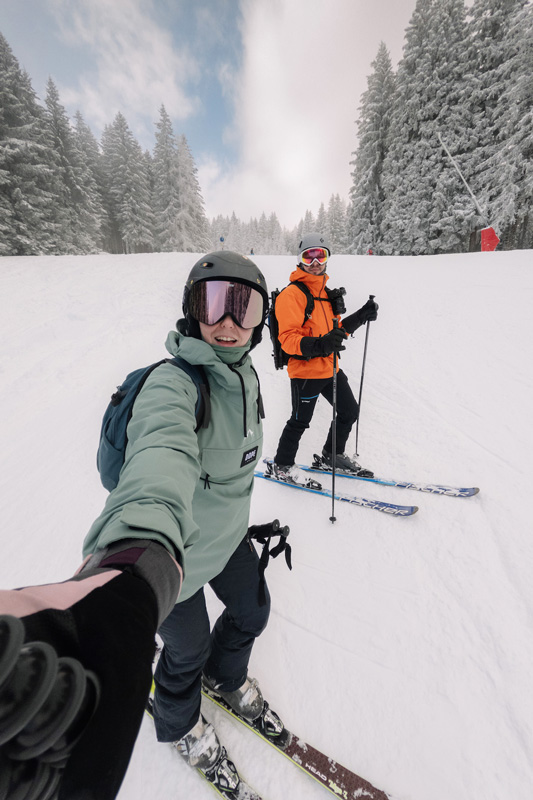 Accommodation
To enjoy skiing without having to travel too much, the best is to stay near ski pistes. Sporthotel Schieferle is located in the village of Mutters, 500 metres away from a ski lift in Muttereralm and 8 km from Innsbruck. It offers free parking, Wi-Fi internet and a wellness centre with a sauna. Near the hotel, there are several restaurants, but one can get comfortably also to the centre of Innsbruck. The hotel is only 100 metres away from the Nockhofweg railway stopand the Stubai train running to Innsbruck stops there every 30 minutes.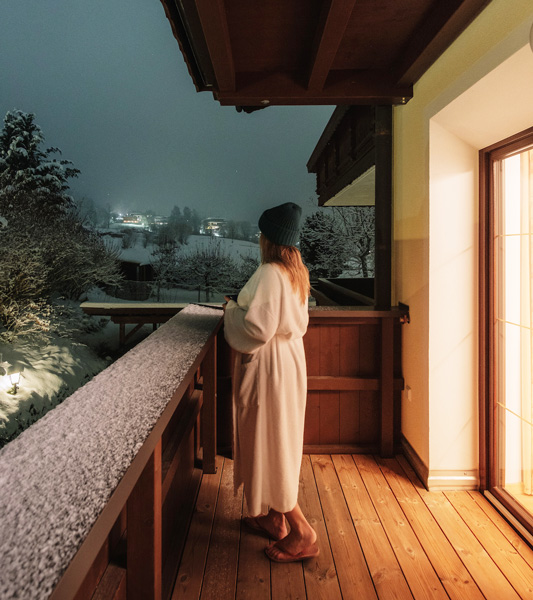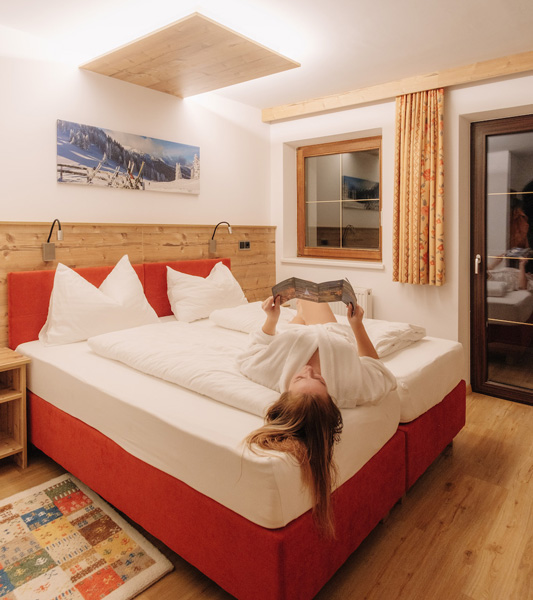 Skiing with views of Innsbruck
Muttereralm Innsbruck is a paradise for all skiing and snowboarding lovers. The pistes of various difficulty levels promise the best winter fun for every family member. With ski passes purchased online, parking is free and queuing at ticket offices is history. There are 15 km of snow-covered pistes, a kid's zone, sledge tracks and beautiful ski touring trails. The transport infrastructure includes the 8-seater Mutters and Götzens cable cars, a 4-seater chairlift, a T-bar lift and several kid's lifts. The pistes near the upper station are ideal for beginners, advanced skiers will love the Mutters and Götzens pistes. If you want to enjoy the best views, try the Götzner piste. The Muttereralm Innsbruck resort guarantees breathtaking views of valleys as well as surrounding peaks.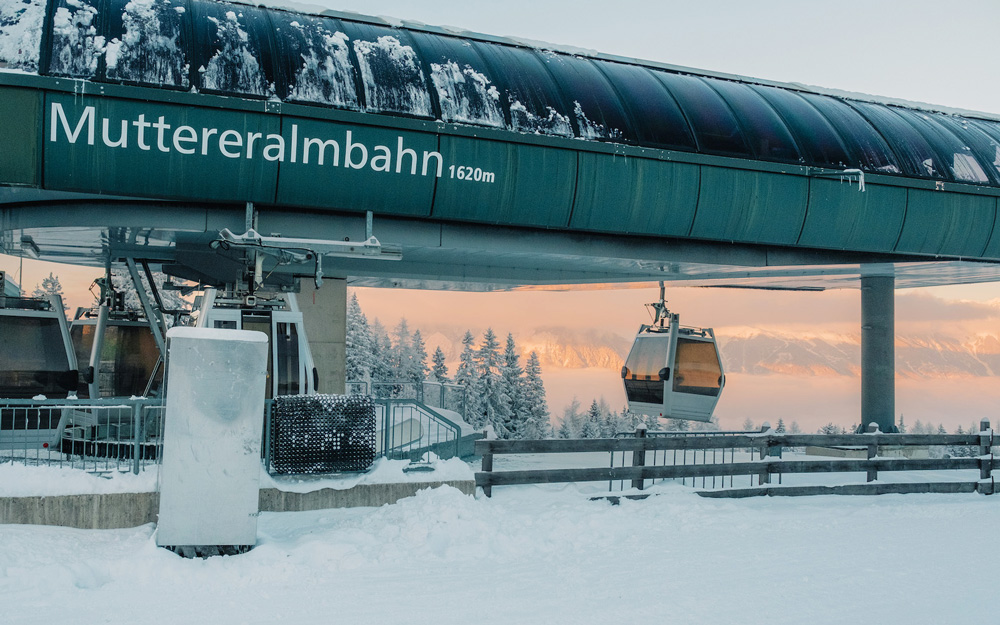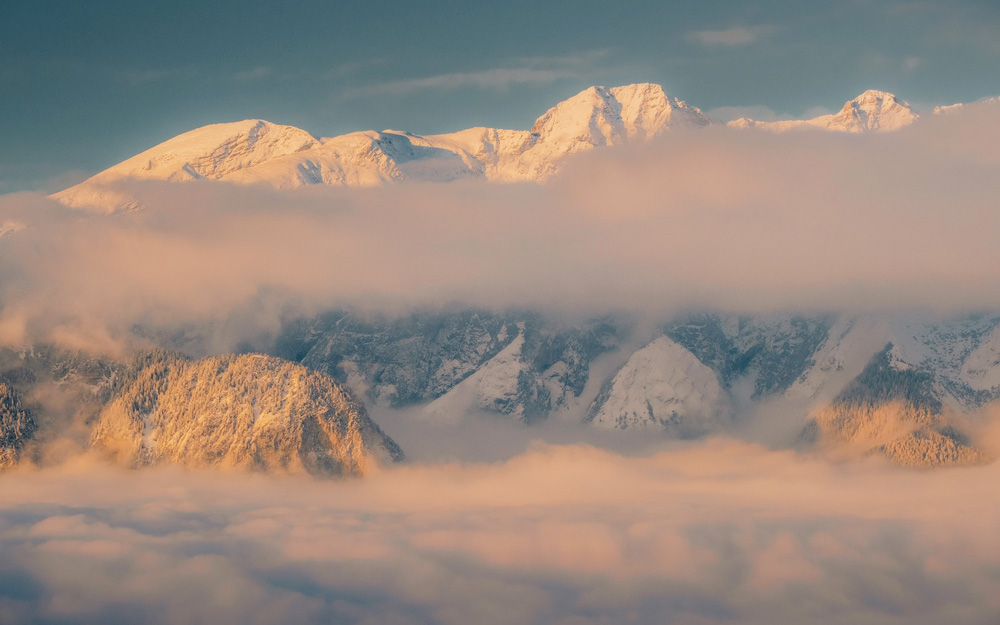 Gastronomy
If you want to refresh yourself, taste local specialities in Erlebnisrestaurant Mutterer Alm with a wooden outlook terrace, which serves not only typical Wiener schnitzels and Austrian shredded pancakes (Kaiserschmarrn) but also classic dishes such as hamburger or potato chips. And don't forget to save room in your stomach for Aperol spritz or hot chocolate in the stylish Panorama café Siglu in the form of an igloo. The café is located at the altitude of 1,801 metres and its terrace offers a 360-degree view of surrounding pistes such as Pfriemesköpfl, Nockspitze and Pfriemeswand. The Nockspitzbahn lower station building contains Wunder Bar and next to the Muttereralm cable car, there is Sun & Fun Diner.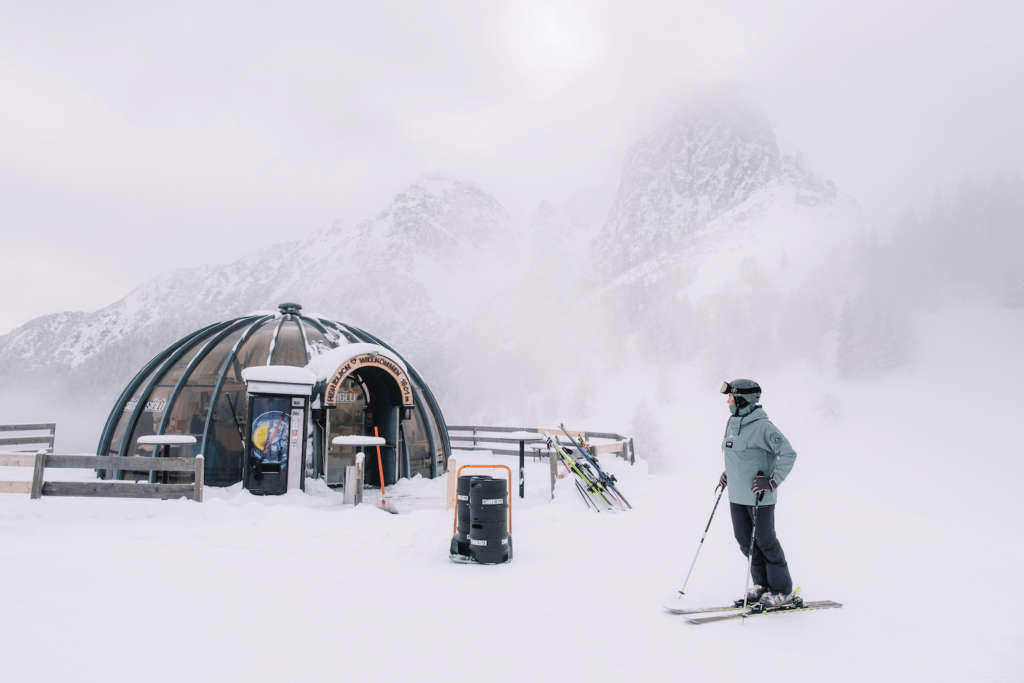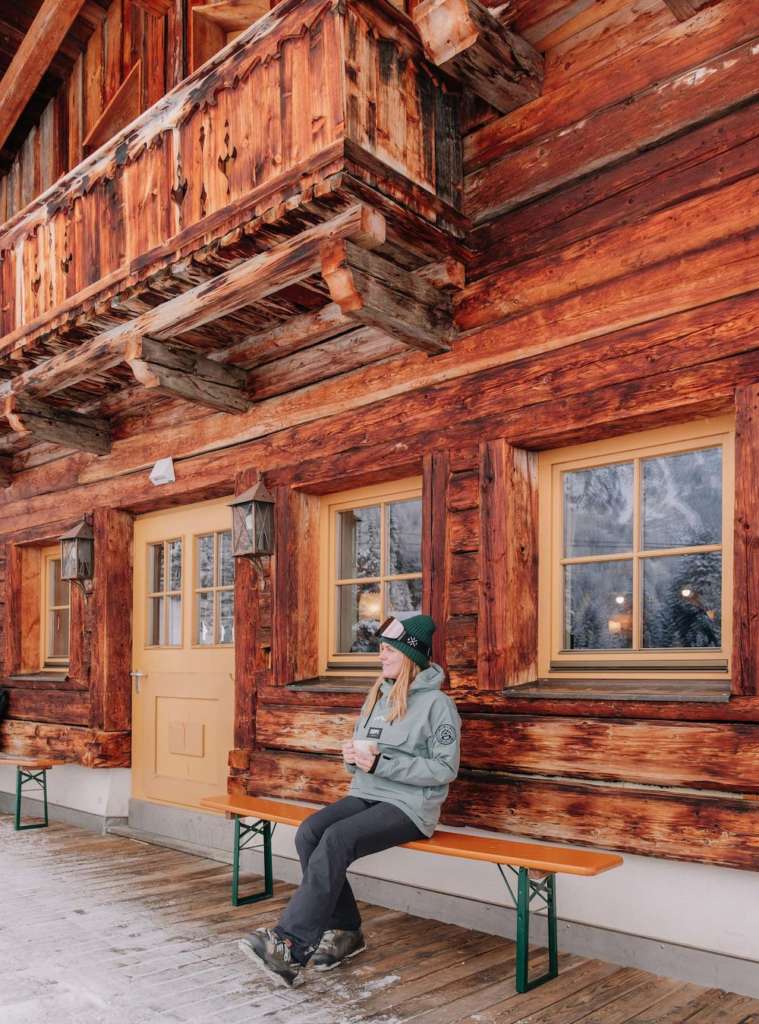 Final TIP
How about combining skiing with a trip to the magical town of Innsbruck? Enjoy the atmosphere of the old town and feel the spirit of the historic centre.
What makes Muttereralm Innsbruck the ideal skiing destination? It is a rather smaller family resort without masses of people, offers a relaxing atmosphere, beautiful views and quality skiing for all kinds of skiers. Convincing enough?