Discover the Tri Studničky boutique hotel with us, the first adult-friendly hotel in the Low Tatras.
The architectural elements such as stone, wood and copper help create unique genius loci that you will love from the moment you open the door.
What does "adult-friendly" mean?
Hotel services are adapted to adult customers, but all age groups are welcome to stay at the hotel. That's why there is no kid's corner, kid's menu, baby beds or activities for children, the hotel wellness centre is available only for guests older than 15 years. If you decide to travel with children and are looking for absolute comfort as for kid's equipment and services, stay e.g. at the Grand Jasná Hotel or the Pošta Hotel in the centre of Jasná, the SKI Hotel in the area of Záhradky or the Srdiečko Hotel on the southern side of Mt Chopok.
The Tri Studničky Hotel is interesting also for corporate clients who like organising informal teambuilding or small formal meetings there. There is a glass conference room overlooking a brook and a forest as well as a cosy conference lounge.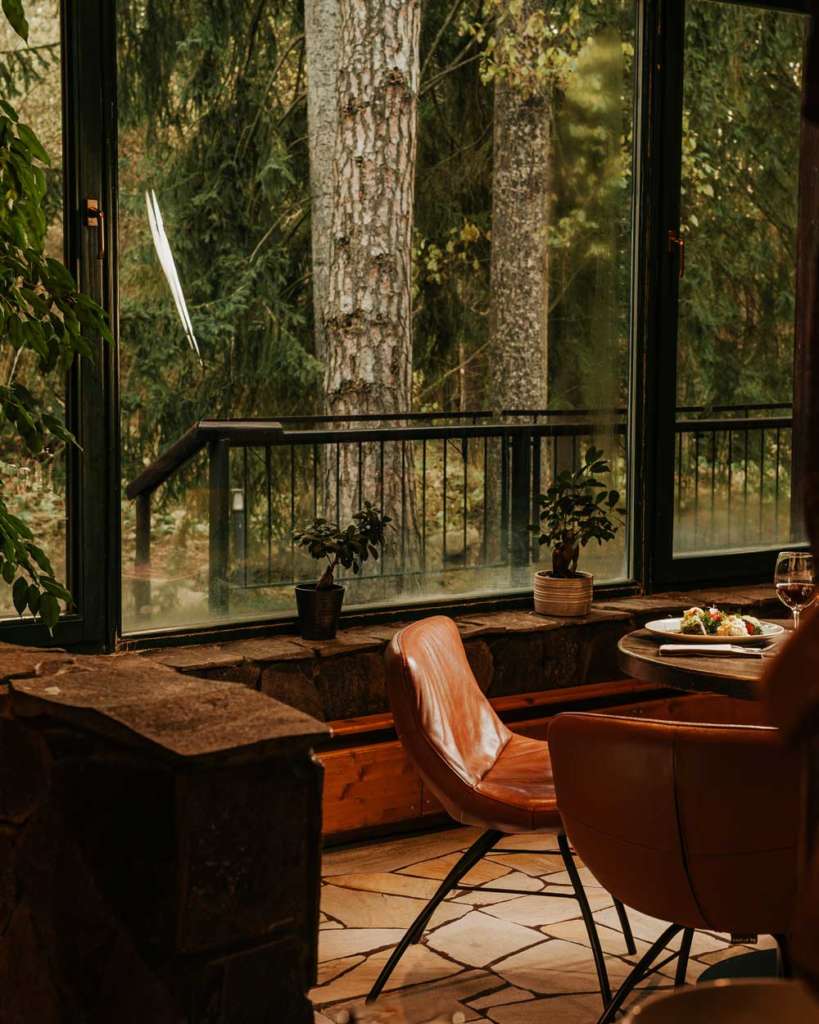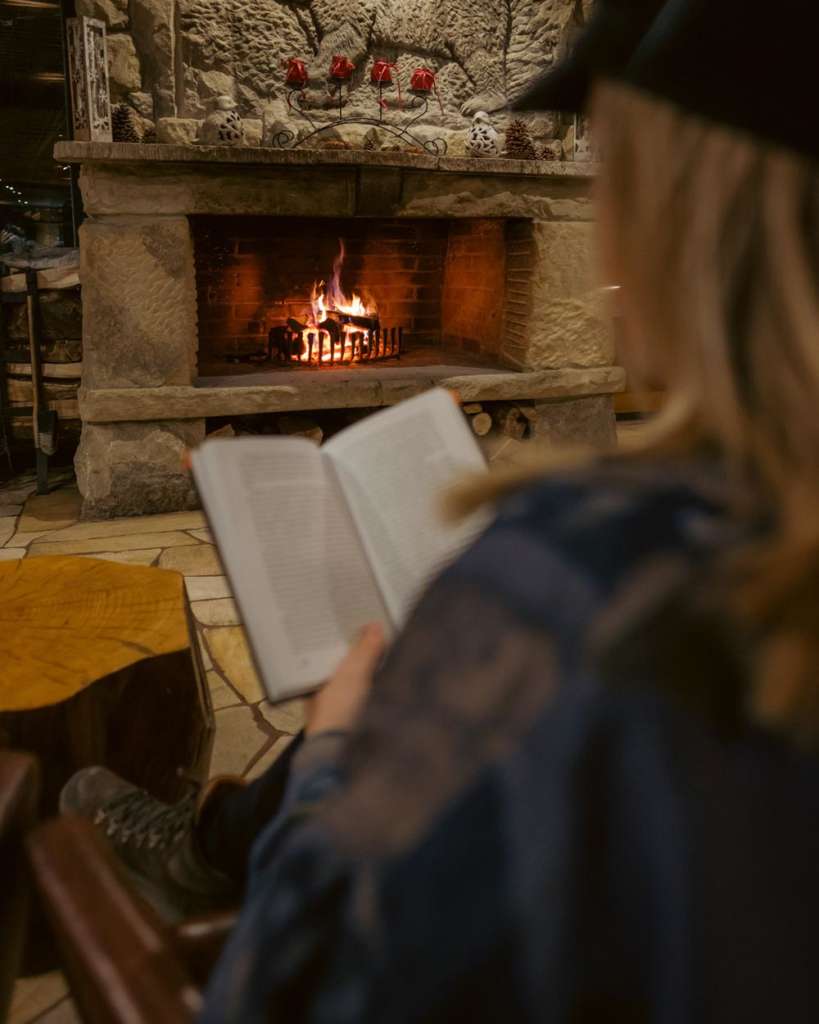 Tri Studničky Hotel
Why should you stay at the Tri Studničky Hotel? This stylish boutique hotel located in Demänovská dolina (valley) in the heart of the Low Tatras is known as an oasis of peace. A wellness centre embraced by nature, a spacious lobby with a fireplace and a cosy restaurant create a calm atmosphere that we all need in these hurried times so much. What's more, it's the first adult-friendly hotel in Jasná, which makes it ideal for individual travellers, romantic couples, groups of friends, parents and adult children.
Wellness centre
There are several treatments to choose from and the hotel offers massages and treatments also with special sauna rituals at weekends. The wellness zone includes two whirlpools (indoor and outdoor), two saunas (Finnish and infra-red) and a relaxation zone with an outdoor terrace overlooking the forests of the Low Tatras. It is open from 3:00pm to 9:00pm. If you plan to come in high season, don't forget to book your wellness relaxation in advance so that you don't have to wait. The saunas can be fully occupied in the late afternoon. If you long for privacy and a romantic experience, feel free to book a private whirlpool.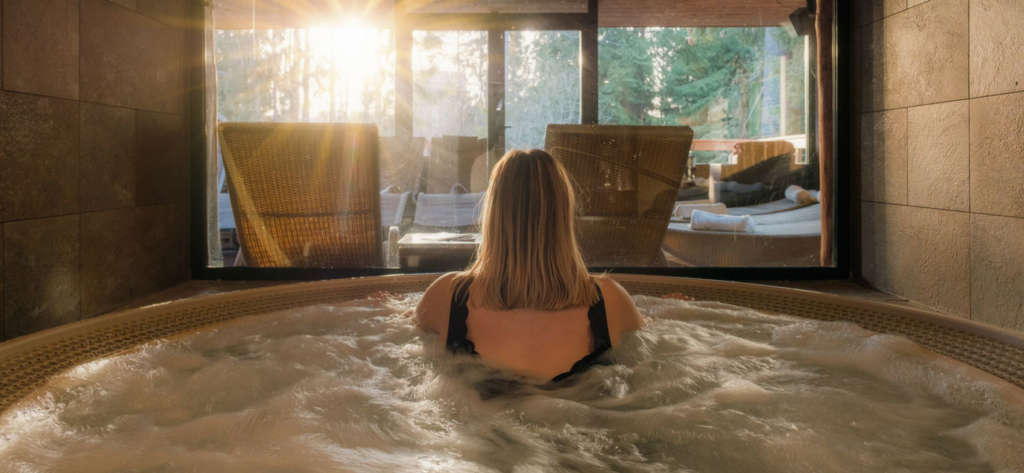 Gastronomy
Everybody will love the food in the hotel and based on your package, you can choose what you like. The half board includes dinner consisting of three courses – two meat dishes and a vegetarian one are available to choose from. But the cooks will be happy to adapt if you have any food intolerance or allergy. Just tell the staff in advance.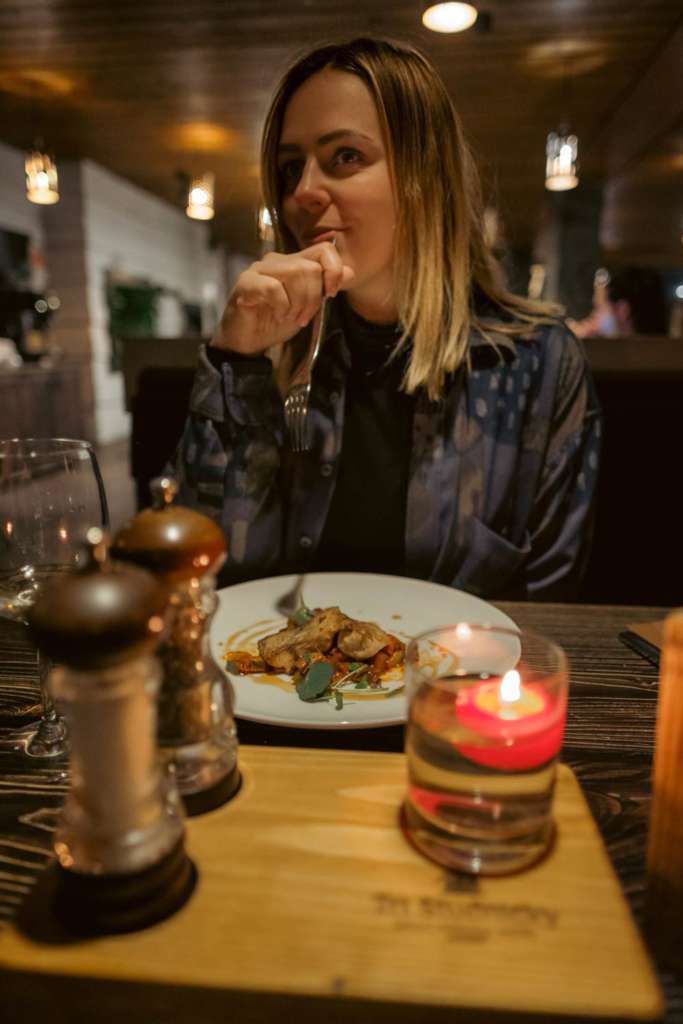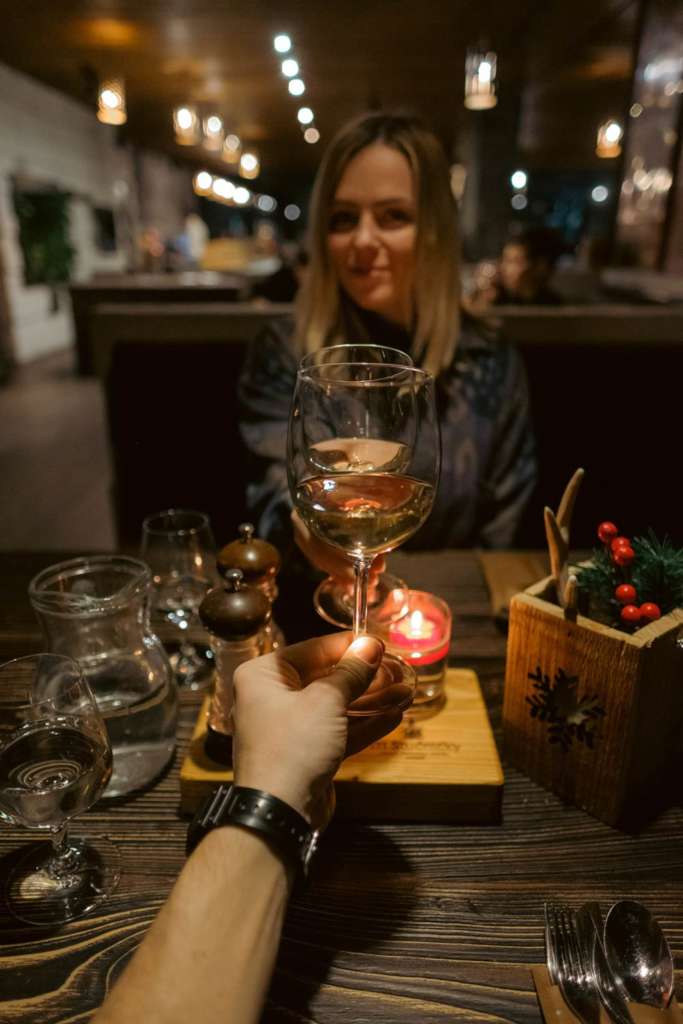 Suggested activities in the area
Not far from the hotel, there are two unique caves popular with tourists. Demänovská ľadová jaskyňa (ice cave) with ice dripstones and waterfalls is the second biggest cave of this kind in Slovakia. Demänovská jaskyňa slobody (cave of freedom) is full of lovely dripstones and is considered one of the most beautiful caves in Europe. If you want to combine your getaway with easy spring hiking, a trail running to the nearby outlook hill known as Demänovská hora (Hill of Demänová) begins just a few metres away from the hotel. If you are in good form, the hike will take about 2 – 3 hours and you will be rewarded with stunning views of the Low Tatras from the top. And should this not be enough, you can continue to Mt Krakova hoľa, which offers one of the most beautiful views of the High Tatras. Near the Tri Studničky Hotel, there is also one of the most popular Slovak hiking trails that runs to Mt Poludnica, the pride of the Liptov region.
And if you don't count to hiking fans and are happy with a short walk in nature, don't worry. You will love it here as well. The Tri Studničky Hotel is located in the heart of the Tatra nature so you can soak up the mountain atmosphere already from the back terrace.
Thanks to themobile Gopass app, it's easy to check the weather and which cable cars are open comfortably while staying in your hotel room.