If you want to enjoy your holiday in Slovakia to the fullest, come to the region of Liptov. It offers peace and beauty as well as adventures and fun. Stay at Holiday Village Tatralandia and have cable cars and water parks included.
Register for Gopass and enjoy a lot of advantages in 4 countries. They are easy to find also in the Gopass mobile app, which offers important updates on individual resorts and much more. It can be used to check comfortably at home what's going on in resorts or even to book accommodation. The same applies to the www.gopass.travel website.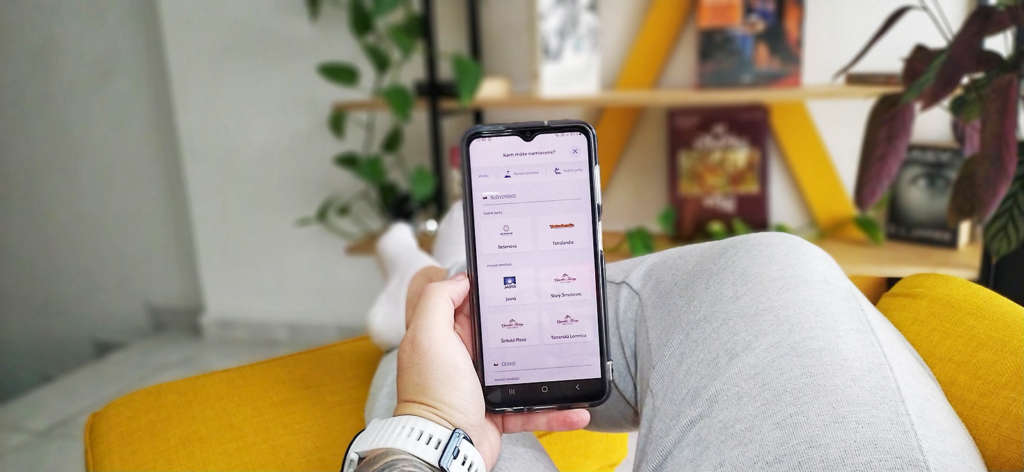 We were fascinated by the Low Tatras and their panoramic views at the end of the summer so we are choosing it again also now.
As the weather should be worse based on the forecast, the plan is different this time – take a cable car to Mt Chopok and combine it with something interesting. After browsing the internet for a short time, the Holiday Village Tatralandia resort seems to be very nice. Without hesitating too long, we book it, even with a discount thanks to Gopass.
Let's see what an experience day at the Holiday Village Tatralandia resort could look like and discuss everything that is included.
Accommodation with free benefits  
As cable cars and a water park are included automatically in the accommodation price, the first thing we do before going to our resort is set out for Mt Chopok. We use the Gopass app to check which cable cars are open and what kind of weather is expected on the summit. Thanks to online webcams.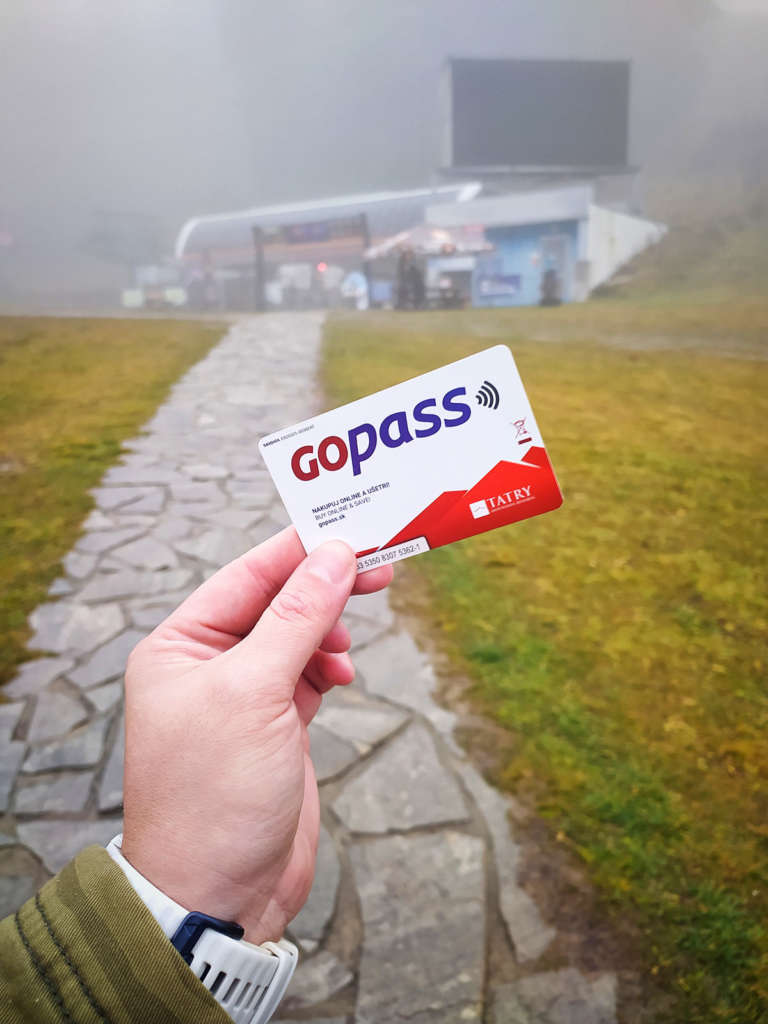 After scanning our Gopass card at a turnstile, we get on a cable car. Then change to another one and reach the summit within a short time.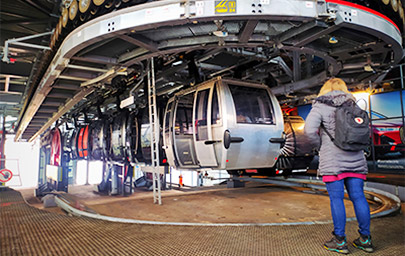 Due to snow and fog, it's not safe to go for a walk on the top. That's why we go to the Rotunda restaurant and use a Gopass discount to have a cup of coffee.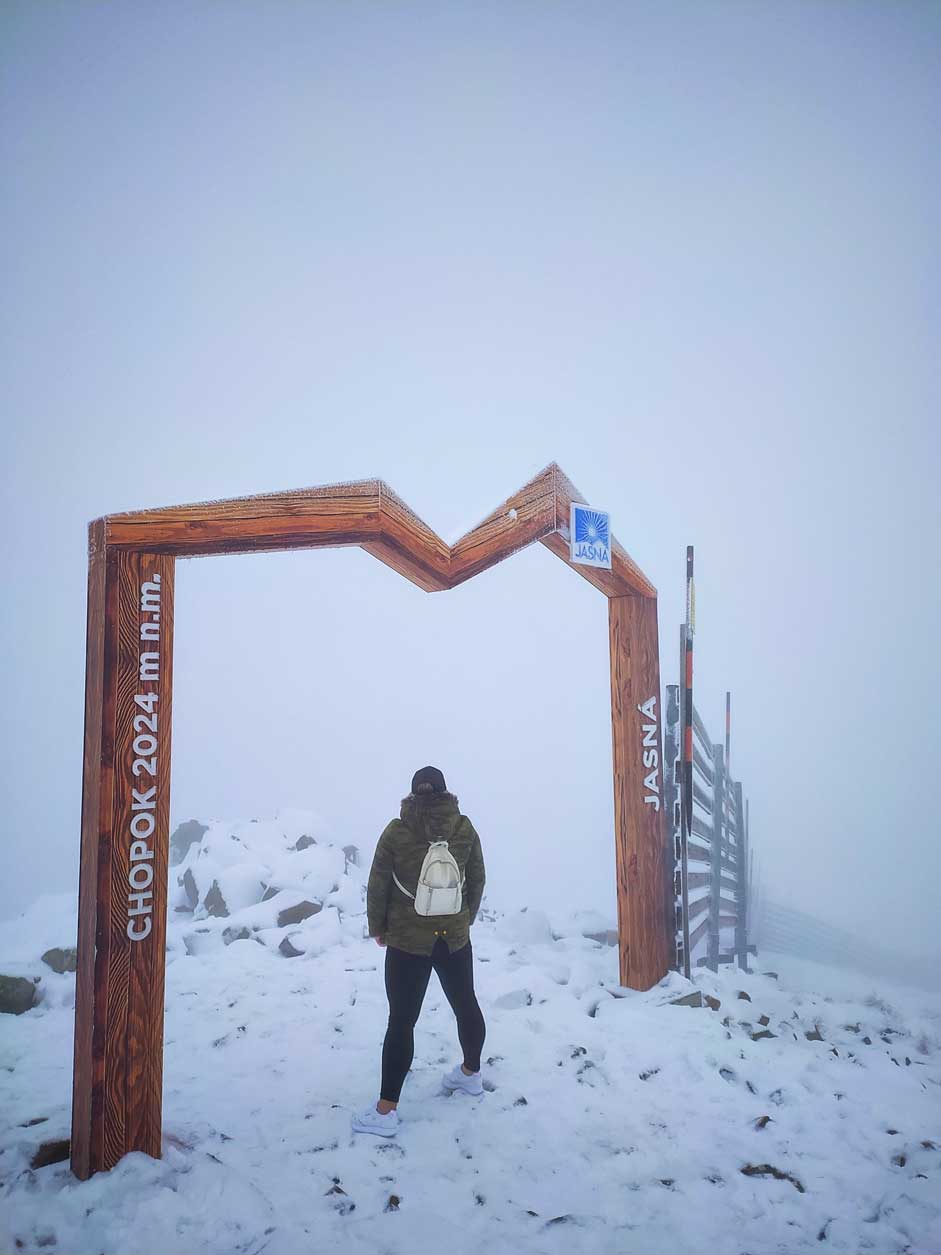 Gopass card benefits
While waiting to go back, we have a nice chat with a young family from the Czech Republic. They tell us that they are also enjoying the advantages of their Gopass cards and could use the saved Euros to buy a toy for their son in a shop in the Rotunda building. The Gopass card not only saves your wallet but also collects points that can be redeemed in the online shop. A bell rings to remind us that it's time to travel back. The cable car benefit feels great, especially in that miserable weather.
As this is the region of Liptov, we are staying in the Jasná resort. Gopass can be used in several other mountain resorts, though, i.e. in Starý Smokovec, Štrbské Pleso and Tatranská Lomnica. We get off at the lower cable car station after a while and head off towards our car knowing that our next destination will be packed with adrenalin and great adventures.
The world of animals from close range
ZOOKONTAKT Tatralandia is full of surprises, information, emotions and unforgettable moments. The animals were only a few metres away behind a steel wire, we could even touch or caress some of them. The guides there are very nice and ready to tell us various interesting facts about the life of the animals or answer potential questions.
The complex also includes miniatures of world buildings and amusing attractions, one can refresh themselves, have a cup of coffee or something tasty to eat.
Kids can frolic on a trampoline, water attractions, a merry-go-round, play mini golf, ride a mini train or look for the way out of a mirror maze.
We have spent a long time there because the complex is really big, looks very nice and offers a wide range of attractions as well as animals. Families with kids can stay there all day long and enjoy various activities in all weathers. As the park is about to close soon, we move only a bit further and check in at Holiday Village Tatralandia. It doesn't take long, then we take our swimwear and head right for a tropical paradise – the Tatralandia water park.
Seaside paradise
It is huge and deserves to be called the biggest water park in Slovakia. There are several salt, thermal and fresh water pools with bubble massages, massage jets and even the Barbados bar in the middle among the pools where we had a delicious drink.
A comfortable relaxation zone offers a WiFi Internet connection. And if you want to have a rest under palm trees or straw parasols, don't forget to apply sun cream because the special roof lets UV rays through, which means you can get a nice suntan.
26 water slides promise great fun or one can try surfing on wild waves. Kids love the inflatable attractions and water slides.
Outdoor thermal pools feel fine in winter. We enjoyed a nice underwater bubble bath there and I even took a short swim in a swimming pool.
And as if that were not enough, the complex offer also includes a sauna world, massages and natural fish pedicure. One can taste traditional or exotic specialities in a restaurant or savour sweet pancakes, waffles or smoothies.
The range of possibilities is wide and this article would be never-ending. So the best is to come and try everything that Tatralandia offers personally. Like we did 😊.
After a day full of action, we are heading for our cottage. It's just a stone's throw away from the water park, which is a big advantage.
An ideal holiday destination all year round
Holiday Village Tatralandia includes regular cottages with terraces as well as luxurious Deluxe suites. There are fire rings, outdoor fireplaces, kid's playgrounds, bowling and billiards at disposal.
Holiday Village Tatralandia ensures a lot of advantages in one place including multi-Tatralandia tickets that can be used on the arrival day as well as the departure day.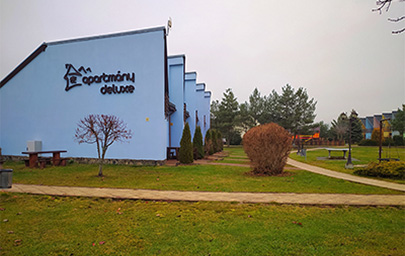 Diverse offer of the Tatralandia complex
One can play tennis, volleyball, football and badminton in the nearby Liptov Arena Tatralandia hall. The only Slovak wind tunnel – Hurricane factory next door guarantees unforgettable adventures. We had a cup of coffee there while watching skilled instructors as well as visitors flying.
It's worth coming
The region of Liptov offers beautiful nature, rich history, thermal springs, adrenalin and piles of unforgettable moments that we have enjoyed to the fullest. Thanks to staying at Holiday Village Tatralandia, we could spend time in a tropical paradise, relax but also have fun and experience adrenalin close to animals or use various benefits of our summer/autumn package. Liptov has a lot to offer in every season of the year and also in bad weather.
This article has been written in cooperation with MTHIKER.sk.