Look behind the scenes of your favourite pools in Bešeňová and Tatralandia.
After their renovation is completed, you can enjoy a wide range of their beneficial effects again.
Changes in the Bešeňová water park
BT4 thermal pool with the Cosmopolitan bar, which is a sought-after relaxation spot in the Bešeňová water park, has a new and more attractive design! It has undergone extensive renovation that was really necessary. Thermal water has beneficial effects on the body thanks to a high iron content which settles to the bottom of the pool, though. Innovation in the form of deep cleaning and application of plastic films onto the pool walls and the bottom was unavoidable to preserve the pool quality.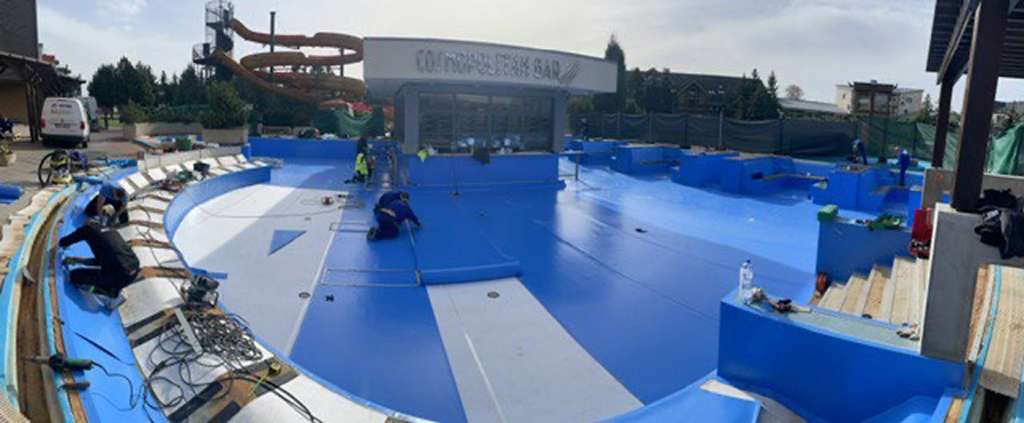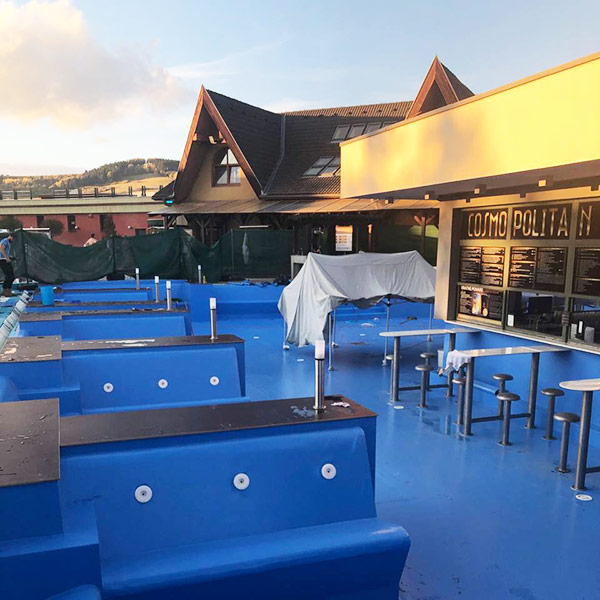 To make the pool look more attractive than before, the original bar seats and bar counter have been replaced with new and nicer ones. In addition, six new tables with chairs have been added. And around the bar, there is a new earthenware parapet. With this new look, the Thermal pool with the Cosmopolitan bar in the Bešeňová water park has become much more inviting than before.
Changes in the Tatralandia water park
The Sport & Thermal outdoor pools in Tatralandia have been renewed too due to mineral substance build-up in drain pipes. As the thermal water that rises in the deepest water well in the region of Liptov contains a lot of minerals beneficial for the musculoskeletal and breathing systems, clogging of the end pipes is an undesirable effect. They had to be deep-cleaned after several years again.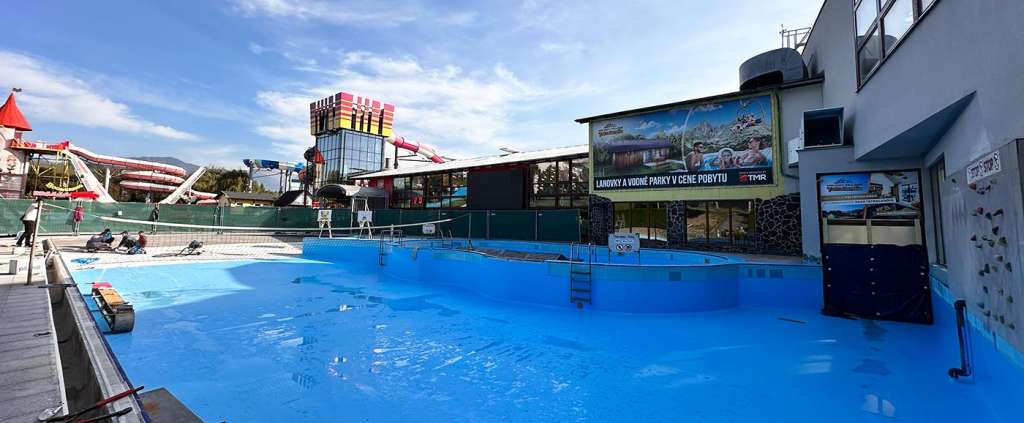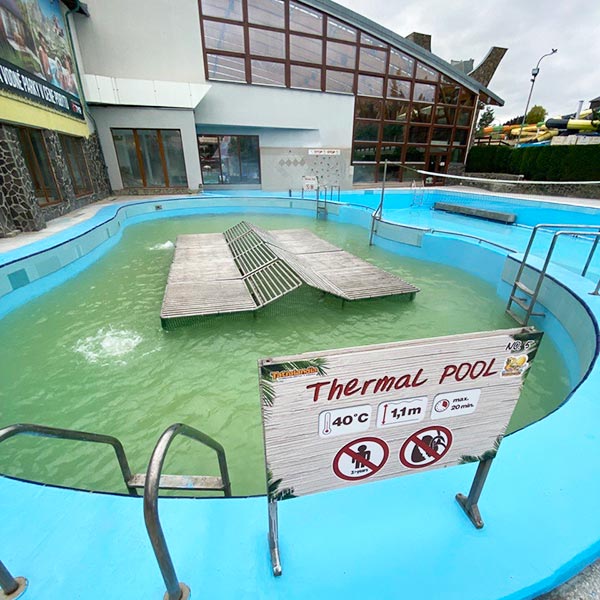 That's why the pool pipes had to be changed 14 centimetres deep 6 metres from the edge of the sloping section towards the middle of the pool, new concrete had to be poured into the pool and covered with a special pool plaster and a blue pool colour. This technique enabled to readjust the circulating water and so the thermal water can now circulate equally everywhere in the pool.