Dogs have a positive therapeutic-psychological effect and deserve to be called man's best friends.
But is it appropriate to take a dog to hike with you? What should you have in your backpack? Can dogs walk around our mountains without limits? And are they allowed to travel with cable cars?
Laws on walking with dogs in nature
A leash and a muzzle are necessary if required by the nature of the hiking trail. There are several Slovak acts that specify where dogs can walk unleashed and there is a fine if they are violated. Even if you have a friendly and harmless dog, the rules must be respected. Let's summarise the most important laws that concern the movement of dogs in wild nature.
The Hunting Act says that a dog can be released to walk max. 50 metres away from the person that walks with them on hunting grounds and it should wear a harness or a collar of a strong colour different from their coat.
The Forest Act says that dogs are not allowed to be released on forest lands at all.
The Nature and Landscape Protection Act says that dogs can be released everywhere except the 4th and 5th protection level.
The rules are there to avoid that dogs get in contact with wild animals, other dogs and cyclists, run too far away or outside hiking trails, bath in forest brooks and tarns, cause stones to fall down on tourists and to avoid lack of tolerance to tourists who might be scared of dogs.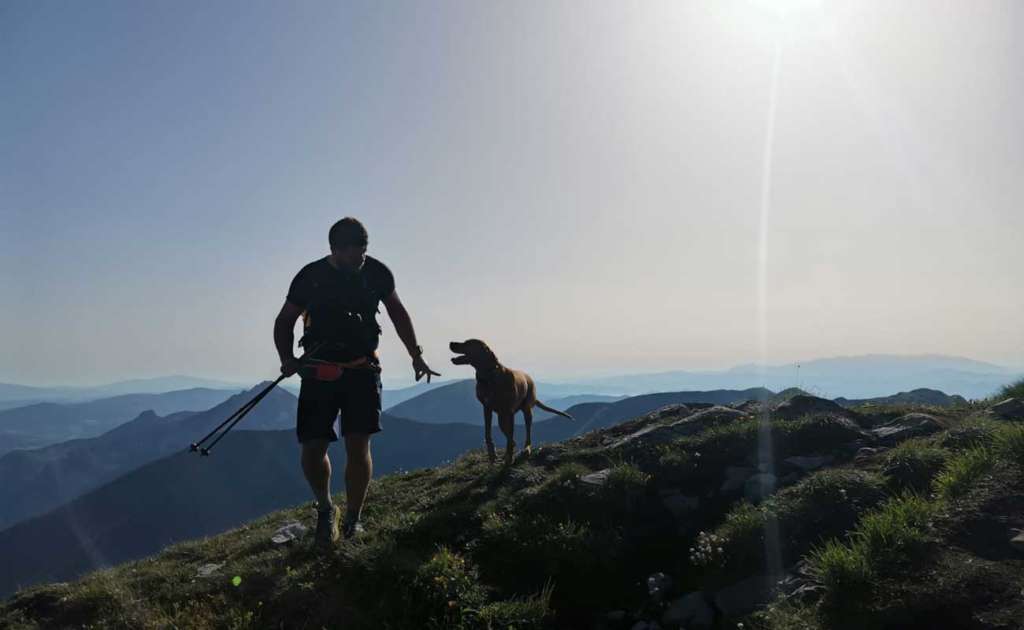 Dogs in cable cars and Tatra trams
Every resort has its own rules as for cable car transport of dogs. In general, dogs can travel with cable cars if they are accompanied by their owners, are leashed and wear muzzles. Transport cages are allowed as well. As for bigger dog breeds, there are usually extra charges related.
What's the situation like in individual resorts?
In the Jasná resort in the Low Tatras, smaller dog breeds can use all cable cars. Bigger breeds have to be paid for (10€/animal).
In the High Tatras in the resorts: Tatranská Lomnica and Starý Smokovec, dogs are allowed to travel with all cable cars except the chairlift running to Lomnické sedlo (saddle) and the aerial tramway operating to Mt Lomnický štít. Bigger breeds have to be paid for (10€/animal). In the case of the Hrebienok funicular, it's 6€/animal.
In the Štrbské Pleso resort, dogs can use all chairlifts. Bigger breeds have to be paid for (9€/animal).
Dogs can travel with cable cars but have to be leashed and wear muzzles. They can also use trams in the Tatras if their leashes are short enough and they wear muzzles.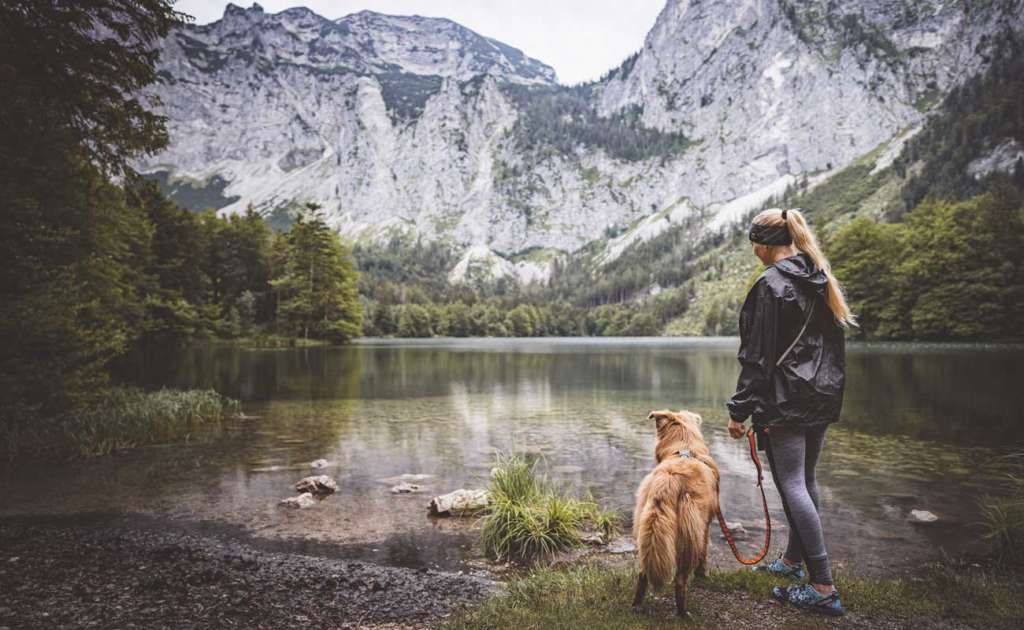 Mandatory four-legged equipment
If you spend time with your furry friend in nature, don't forget to take basic equipment not only for yourself but also for your four-legged companion.
Recommended equipment:
Water and a water bowl are necessary in summer as well as in winter.
Food for your dog. Pack popular treats too.
Special shoes for your dog which can protect its paws in difficult terrain.
First aid kit. Injuries can happen to both humans and dogs, so it's good to have a kit to treat basic problems. It should include an antihistamine, e.g. Denerel.
Bags. Excrements have to be collected. It will prevent the transmission of diseases and parasites to fauna and flora.
In winter, it's good to protect your dog from cold with a waterproof clothing layer.
Neon colours to be seen especially in bad visibility conditions.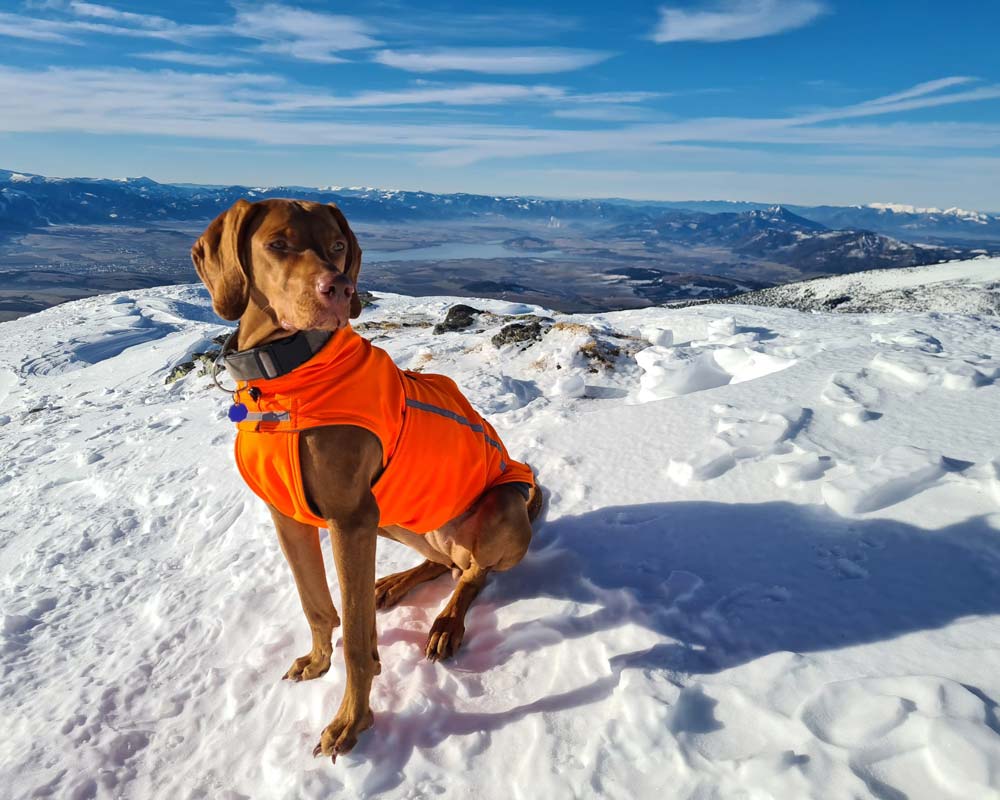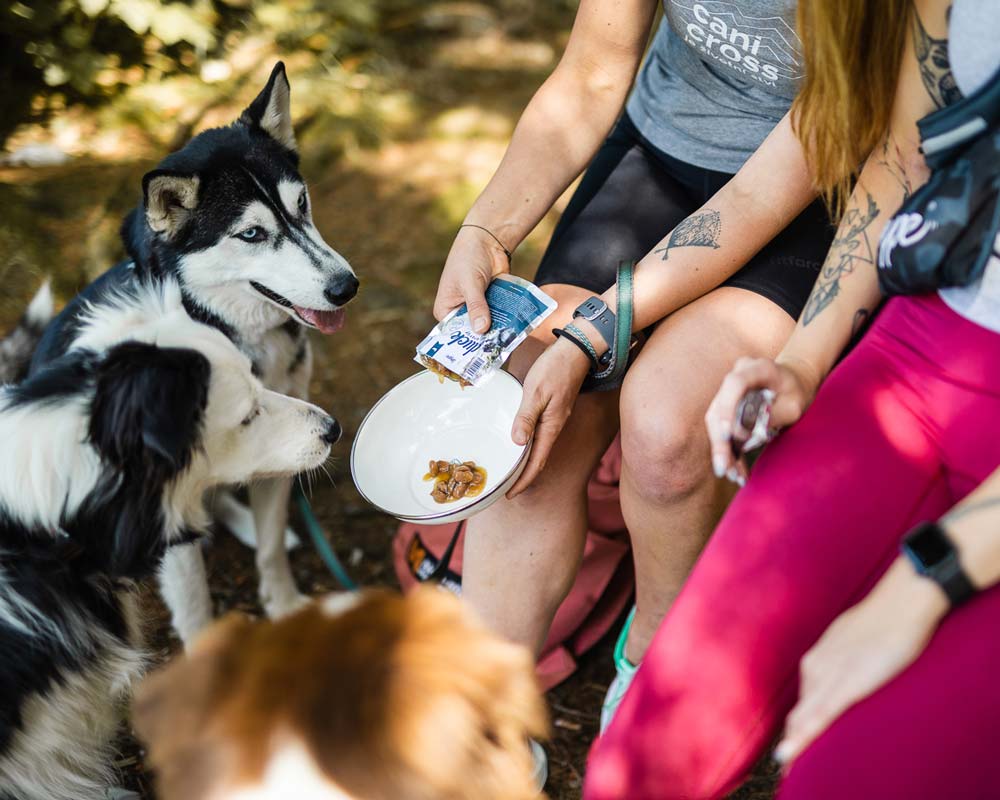 Other useful advice:
GPS collar – if your dog runs further away and doesn't come back, a GPS tracker comes in handy.
Light-up collar – very helpful if it gets dark, foggy or it starts snowing while hiking.
Cooling collar – the ideal choice for hot summer days. It cools down and helps regulate the body temperature. It can prevent a heatstroke and problems caused by high temperatures.
The funny thing is that after a hiking trip, sometimes there are more pictures of your dog in your mobile phone than those of yourself or of nature 😄
This article has been created in cooperation with MTHIKER.sk. Read in the original article about when to start taking your dog to hike with you and other interesting information.